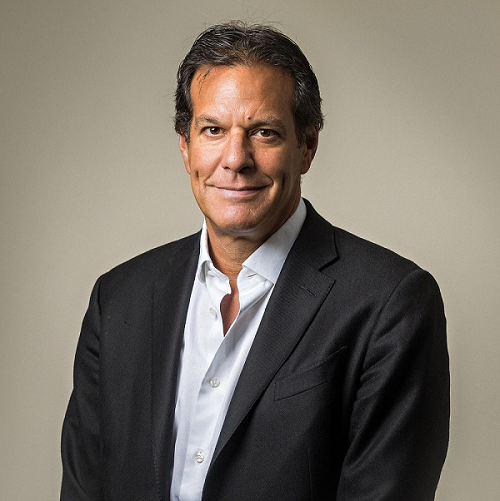 Brent Hoberman - Founder of lastminute.com, made.com, and the Founders Forum Family
I've always believed that being able to attract the brightest talent is one of the key drivers of success. Helping businesses secure the talented individuals who go on to define their products and services is an immensely rewarding experience. So, to continue our quarterly theme of hiring, I sat down with the team at Founders Keepers to find out why a career in executive search is so rewarding.
Founded by Ric & Lizzie Segal, Founders Keepers connects great talent with the world's most disruptive companies. The team helps high-growth businesses, at critical stages in their journeys, to hire their most impactful senior talent. Being a founder-led scaleup itself, FK advises its clients as peers and through a community of global leaders, the company delivers expert support and pioneering research. 
Founders Keepers has a wide variety of clients including Personio, Allbirds, Generation Home, Choco, and MyTutor. Last year alone, the team placed over 50 candidates in investor-backed companies. Out of those, 47% of senior appointments were women, while the proportion of ethnically diverse candidates reached 19%, up from 11% in 2020.
Getting to grips with Executive Search
The shortage of skilled workers has reached 'critical levels'. In this context, the services of executive search become invaluable.
Executive search companies seek out, vet, and introduce highly qualified candidates to companies. The service is typically used to fill strategically important roles, including CEO (Chief Executive Officer), CPO (Chief People Officer), CTO (Chief Technology Officer), CPO (Chief Product Officer), CMO (Chief Marketing Officer), and CFO (Chief Financial Officer).
The difference that Founders Keepers brings is an up-to-the-minute, deep knowledge of sectors, market trends, emerging technologies, and talented executives; this expertise can be hard for an in-house talent lead to replicate.
The team is retained to provide a value-added service to a business. This could be to find a particular candidate for a specialist sought-after position, supported by comprehensive research and insights, or to provide their client's leadership team with strategic intelligence and a comprehensive understanding of an industry or function.
Founders Keepers also has the advantage of sitting within our Founders Forum ecosystem, connecting them with the world's most exciting technology leaders, entrepreneurs, and investors. 
Beginning your career in tech
Relentless drive, curiosity, a good sense of humour, and the humility to ask for support. Combine those with a willingness to learn and you'll go far in tech. Anyone looking to start a career in this ecosystem should consider joining the Founders Forum Group.
You don't necessarily need to have completed loads of internships or be an expert coder - not everyone has the same opportunities available to them. Your interests, activities, and the learnings from your experiences are equally important. For example, if you're part of a sports team, what has that taught you? If you're an avid reader, what is the most impactful thing that you've read? That level of self-awareness and reflection will be a phenomenal asset as you begin your career.
Recent graduates can accumulate valuable experience by choosing roles that allow them to explore as wide a range of sectors and functions as possible. That describes lots of the companies in the FF Group, but it's a distinct advantage of a career in executive search. You'll get to work across the most incredible selection of roles, build knowledge, and a network of the tech ecosystem that is second to none.
It so happens that Founders Keepers are looking for talented graduates. Beyond the diversity of gender, ethnicity, class, geography, and experience, FK is looking for highly curious, driven, and high energy people to join their team.
I can't think of another graduate position where you begin your career interacting with the world's most successful, inspiring, and impressive people on a daily basis. That's immensely powerful.
If a grad chooses to kick off their career within the Founders Forum Group, I can guarantee they'll be met with opportunities to experience, thrive, and discover their specialisms and skill sets that will help them excel in their career.
The Founders Forum Group
The Founders Forum Group includes firstminute capital: $300m seed fund backed by 111+ unicorn founders; Founders Factory: builds and scales technology start-ups solving global problems; Founders Intelligence: entrepreneur-powered consultancy, and Founders Keepers: An executive search firm that builds leadership teams for game-changing companies.